Rosskeen Church of Scotland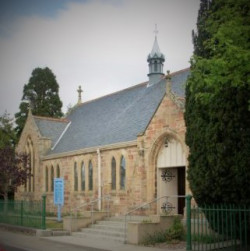 Perrins Road
Alness
IV17 0SX

Tel: 01349 882265
Weekly services are held at 11am and 6pm. Sermons from the morning service are uploaded to the website. A Sunday School and creche allow the younger members of the community to come together to learn more about God and what Jesus has done for them.
A service is held at 1pm in Ardross Church on the 2nd and 3rd Sundays of the month.

The minister at Rosskeen is Rev Robert Jones.