Lady Alness
Added by Hannele Korhonen on 25 March 2019
In 2017 I helped out making one of Lady Alness' photo albums into a power point presentation. This was part of an exhibition of numerous family albums that were displayed at the Heritage Centre. The albums had been provided by the family, for the heritage centre to use.
Lady Alness came across as witty and full of character. I wanted to share some of my favourite pictures and comments from one of the photo albums. This was from a cruise along the Spanish and Portuguese coast.
Coruna / Lady Alness: 'The gloomy hotel on the quay – a converted failed casino'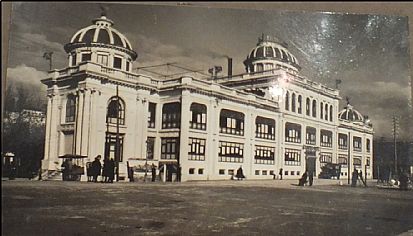 Not sure if this would be classed as gloomy today. We have some fantastic buildings in Alness too. Amongst the more spectacular are the Perrins Centre, The Averon Lodge, Station Hotel & the Bank of Scotland Building.
Lady Alness: 'Where we drank many coffees (so good) waiting for the skipper's offices to open or the consul to come back to his office after his siesta!'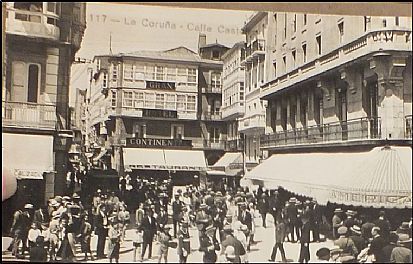 Very modern drinking coffe instead of tea. I am sure you can find some refreshments along the High Street in Alness also. A friend of mine once told me the Alness Fish & Chip shop was featured in one of the Aberdeen newspapers, and it was a very good one!
Lady Alness: 'Women carry anything and everything on their heads'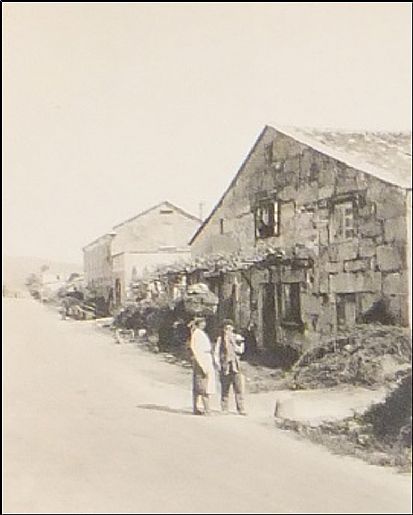 In the collection was also a postcard of a woman carrying items on her head. I have seen a post card from Alness River, where women and children are down by the river doing the laundry. Must have been trendy with postcards depicting women working hard. You can see an image of the River Alness postcard on the AmBaile web site, on the below link;
https://www.ambaile.org.uk//assets/thumbnails/109/3/89da7a383f1afde2c028afa527bfc91c.jpg
Lady Alness: 'The older part of the town and some of the quays. The famous bridge they are so proud of – endless photographs and it is so ugly!'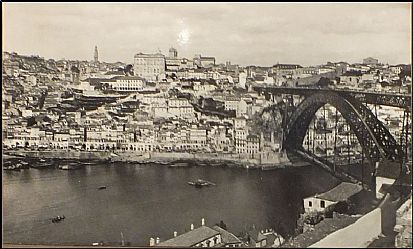 Another construction which today would not be seen as ugly I would think. In Alness we have some special bridges too. The Railway viaduct was built by Forres born Joseph Mitchell, in connection with the arrival of the railway north of Inverness. Also the road bridge is built by Thomas Telford, a self taught civil engineer, who built the Caledonian Canal and many other structures in the country and abroad.
Lady Alness: 'Pena – Which we climbed, Toby having to go into bottom gear ones but never attempting to boil'.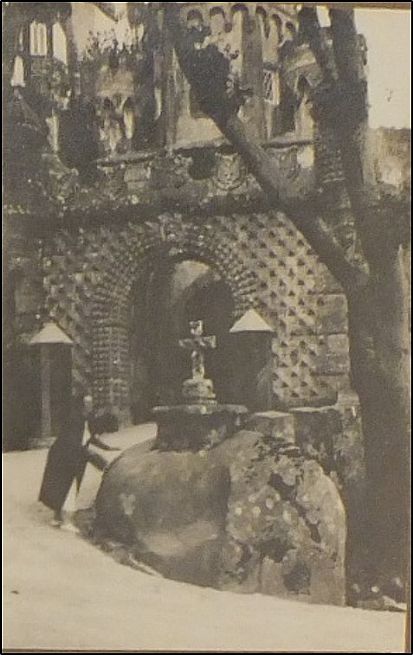 There are a few high places in Scotland and especially in the Highlands which challenge our cars even today. We are lucky here in Ross-shire, we don't have to travel very high or far, to see some fantastic scenery and amazing places!
A wise man once told me that people that name their cars are intelligent - I must agree! Lady Alness named her car Toby, which is a bit unusual as most give their cars a female name. I wonder where the name Toby comes from? My car is called Victor; after the fictional character Victor Meldrew from the sitcom 'One foot in the grave'.
Lady Alness: 'Toby coming aboard the Almangna'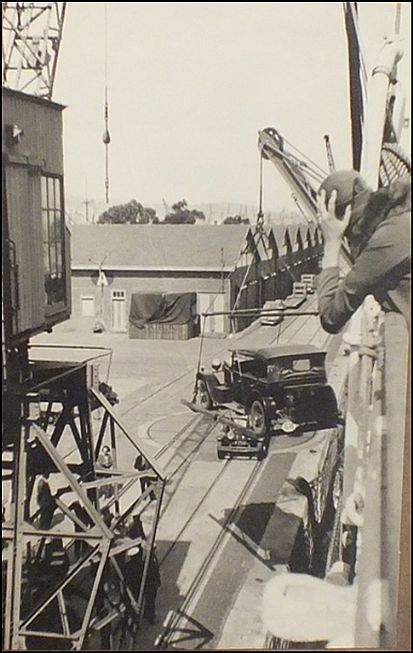 Toby arriving onboard the ship; must have been a nerve wrecking experience! We've come far with today's Roll on - Roll off ships. But what a handsome car Toby is, might be the reason he's got a male name.
I hope you have enjoyed my selection of photos. Don't forget to come by the heritage centre every so often and see what's on display!